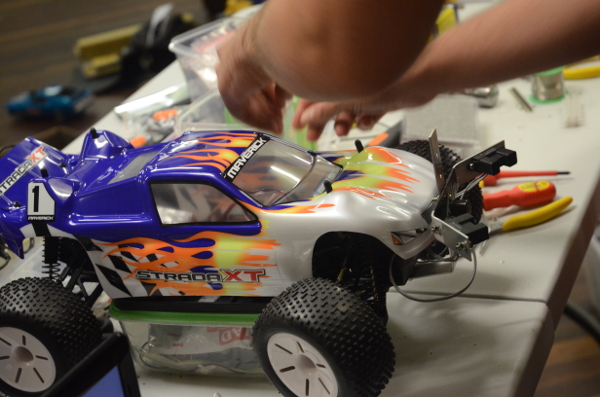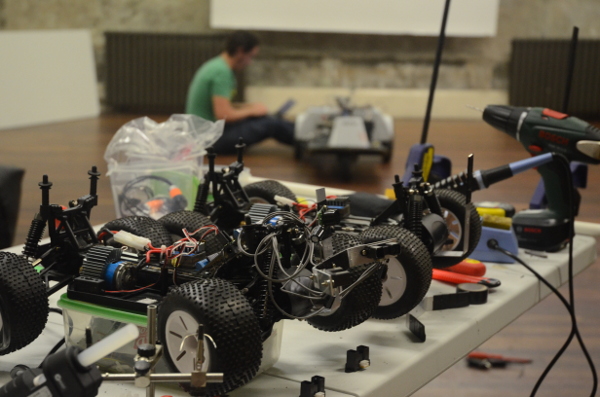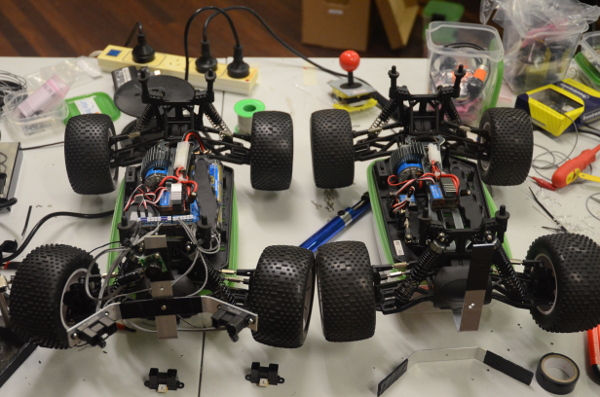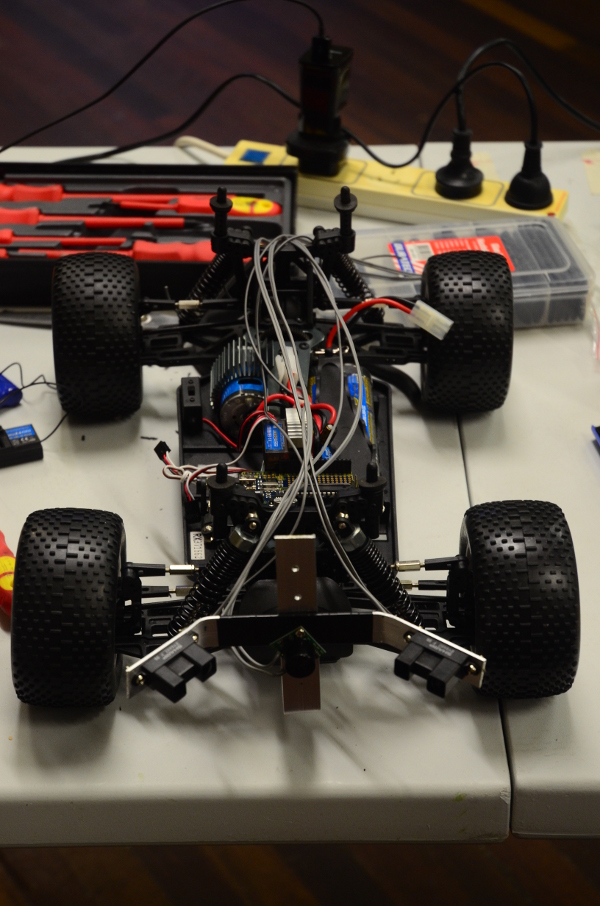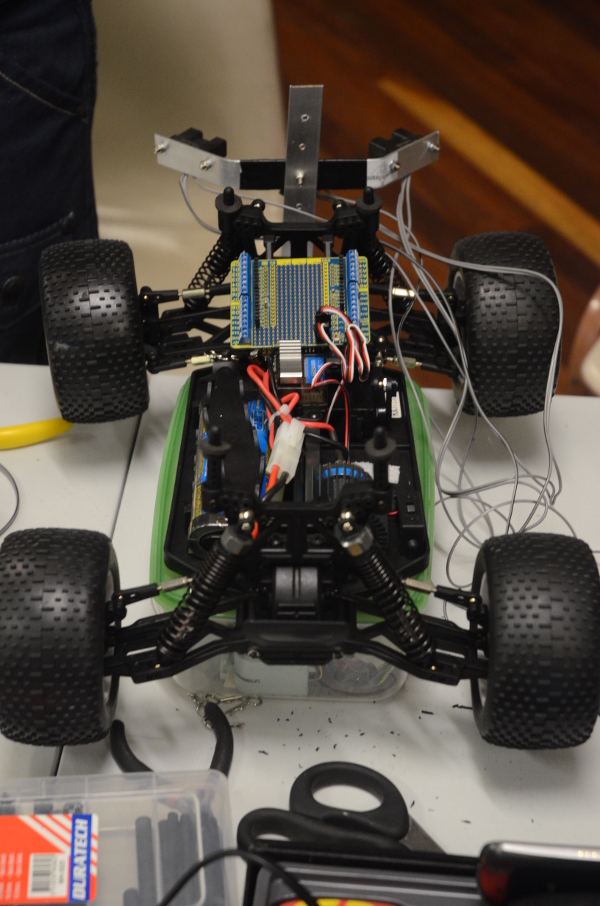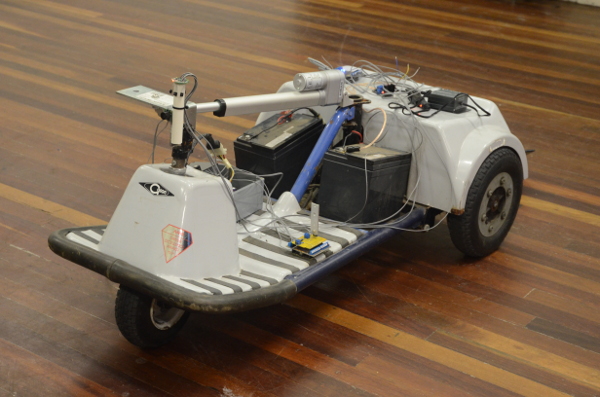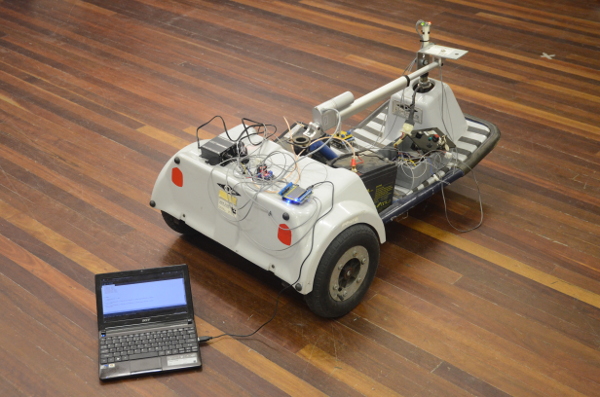 Auto Auto
The dynamic Cake duo went on an excursion to Footscray Community Arts Centre for development of a couple of current projects, Auto Auto and M.U.L.E. The Basement Theatre was the perfect space for working on our self driving robot cars and robot pack mule!
We added a central ultrasonic sensors and two side infra-red sensors to each of our Maverick Strada XT RC cars, both controlled by an on-board micro-controller so that they can avoid obstacles, and navigate a course by themselves. We named them Squig1 & Squig2 because of the sounds they make when they steer. We attached a tiny video camera to the front of one of the Squigs to see what they see!
To M.U.L.E. we gave the ability to turn upon sensing an obstacle – with the ultimate goal of following a sensor attached to a person's clothing.
Footscray Community Arts Centre →